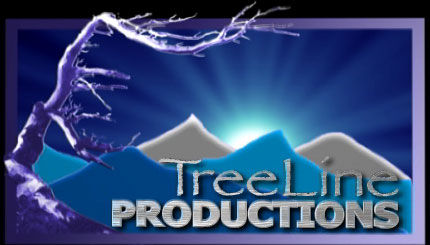 SD • 2D • 3D • HD
TreeLine productions is a full featured video and motion graphics
production house located in the foothills of the Rocky Mountains. Our
base of operation is located just outside Fort Collins, Colorado, but our
productions have found our cameras filming from 4,000 feet underground
beneath the Continental Divide in the United States,
to 29,035 feet on the top of Mount Everest in Tibet.

Then there are all
of those points in-between...
Our client list is as diverse as our talents: CNN, ABC,
Discovery Networks, even Russell Stover Candies to name just a few.

Most recently we've completed the feature length documentary "Everest:
The Other Side", which provides an intimate look into just what it takes to mount
a successful Everest expedition and the triumph of community at the highest
point on the planet. Look for it on Dish Network® Pay-Per-View® beginning May 14th, 2005.
"Everest: The Other Side" is just the first in a series of
7 films documenting the tallest mountain on every continent.
We've just finished a month of shooting for the series' second film:
Aconcagua, in Argentina. This film is being produced entirely
in High Definition and will document the experiences of nine
amateur mountaineers as they balance corporate careers and families
with their desire to climb the tallest peak in the Western Hemisphere.

Need a DVD encoded and produced?
Cool.
Need 25 episodes of a new television series edited,
color corrected and mastered?
Done.
How about a stunning 2D or 3D visualization of a complex
theory or phenonenon?
Bring it on.

With so many projects in the works, we've lost the valuable luxury
of self promotion. Let this single page whet your appetite for what
may someday lie behind this entrance. Give us a call or drop us a line.
Here at TreeLine, we're not only professional, but we're good, fun people
with a passion for what we do. We just love this stuff.

TreeLine Productions • Fort Collins, Colorado USA
(970) 481-7715 • info@treelineproductions.com